Norman Rockwell's magazine covers each tell a compelling story (full biography & online activities).  Have you ever wondered what was happening around those main characters?  This Norman Rockwell inspired multimedia collage will help you to try your own hand at expanding on his story.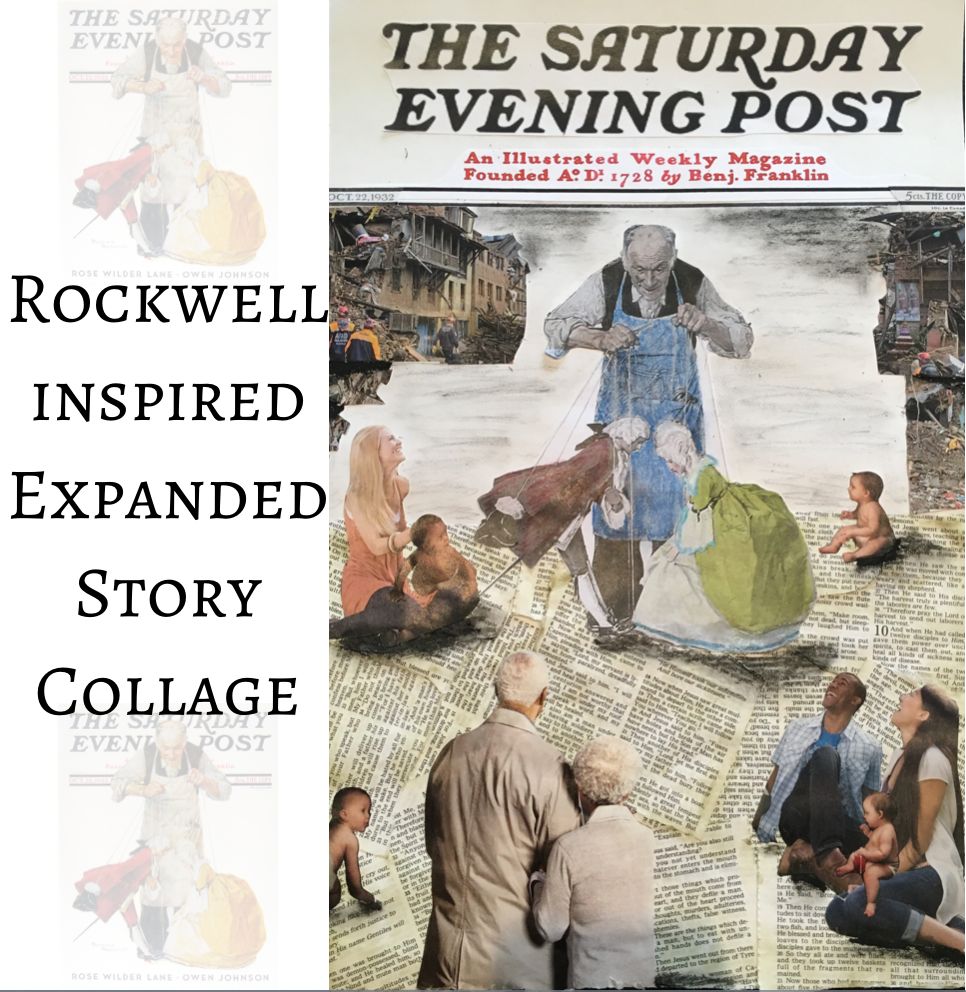 To complete this project each child will need:
Consider printing your finished artwork on a card, and writing your own magazine articles to go inside.  What do you think was happening in the world at this time?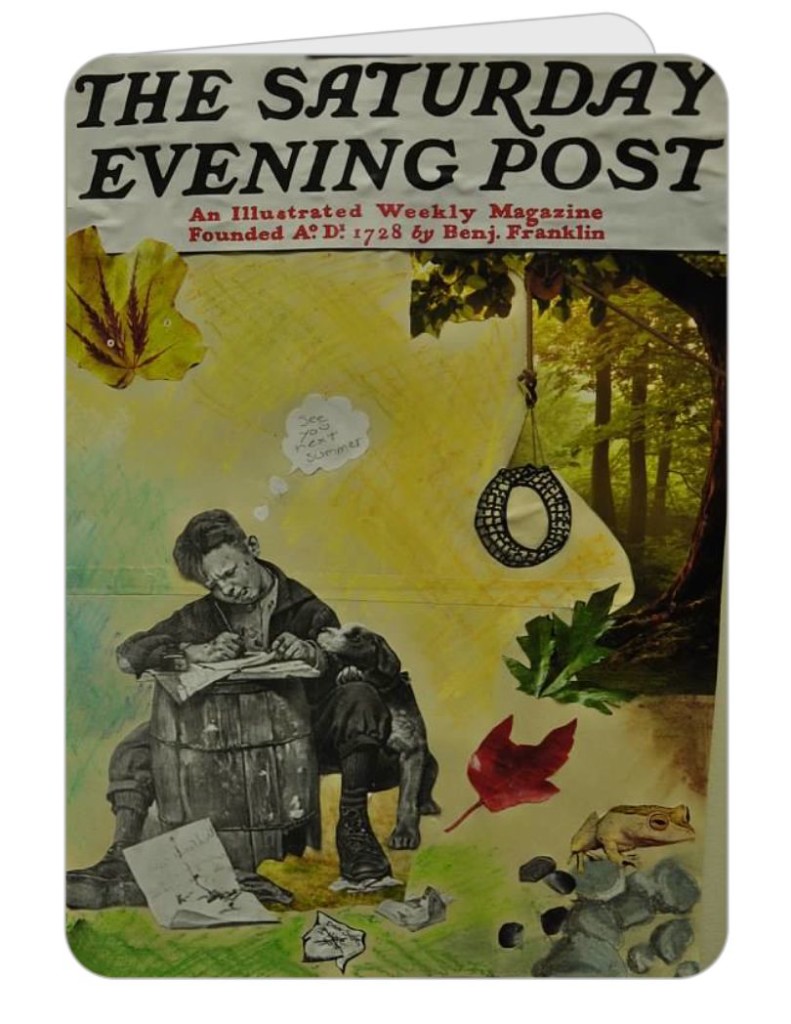 Norman Rockwell Multimedia Project