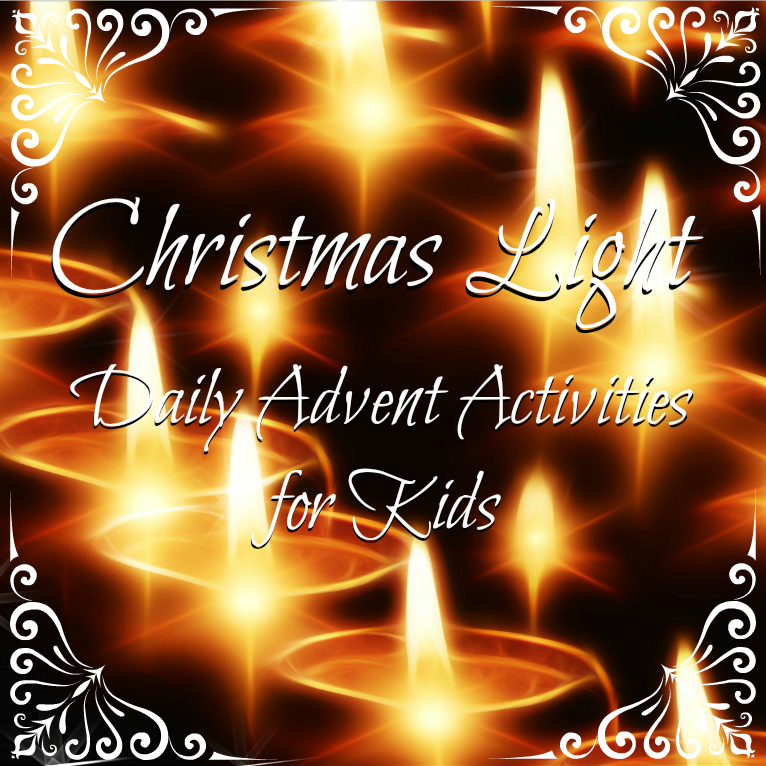 December!  Advent!  Can you feel the excitement???
Our crew loves planning ahead, so as we were packing up decorations on 12th Night last year, they picked Christmas Light as the theme for this year. (Okay, okay, so the kids actually said that they wanted a Rudolph theme, but I knew immediately that I could tweak it to focus on the guiding light part of the story and build a true Advent study from there.)  I have been gathering ideas for a year, but hadn't quite found a perfect Bible study until November when I was blessed to have received an early copy of Candace's new Advent book, Jesus, Light of the World.  (Full disclosure: This is an affiliate link, meaning that, at no cost to you, should you choose to purchase after clicking, Candace has agreed to share a portion your $3.50 with me, but, as with any products I recommend, I would happily share this resource regardless of payment.)
The minute I saw it I knew that this study was designed just for us.  I was drawn in by the beautifully chosen scriptures, thoughtful meditations, and the fact that there is even space for your own reflection! I quickly printed off 2 copies at 1/4 size: one to paste into my own daily journal, and a second for the kids.  I then folded each day of the kids' copy into a small square that my littlest helped me to tuck into our advent calendar, along with our daily M&Ms – I'm pretty sure that M&Ms are officially holiday food.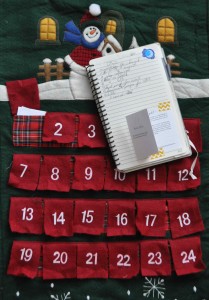 After getting the calendar assembled I then got busy putting together our craft and charitable activity plans for the season.  These don't get tucked into the calendar because I hate to disappoint my kids when I write "go shopping" and we are suddenly trapped by a snow-storm, so rather than juggling 25 scraps of paper, I keep the activity list hidden away and simply tell the kids what we will be doing after our prayer time each day.
To say that I'm looking forward to December is an understatement.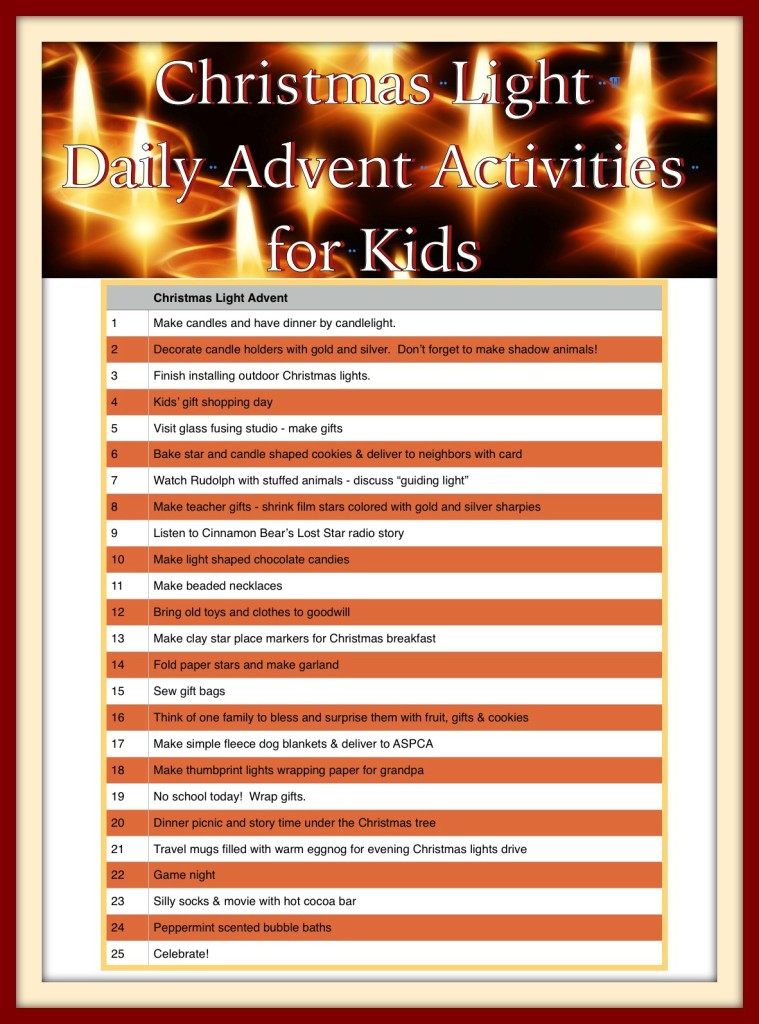 Want to join us?  Jesus, Light of the World  is being sold at a  50% discount today through Cyber-Monday, which is pretty astounding since the full price is already so low.
As I do with any project, party, or plan, I pinned far more Christmas Light ideas than we could ever get through in one season, so if you are looking for more inspiration than my little chart could hold, feel free to browse through and pick your own.
Enjoy!

Christmas Light: Daily Advent Activities for Kids