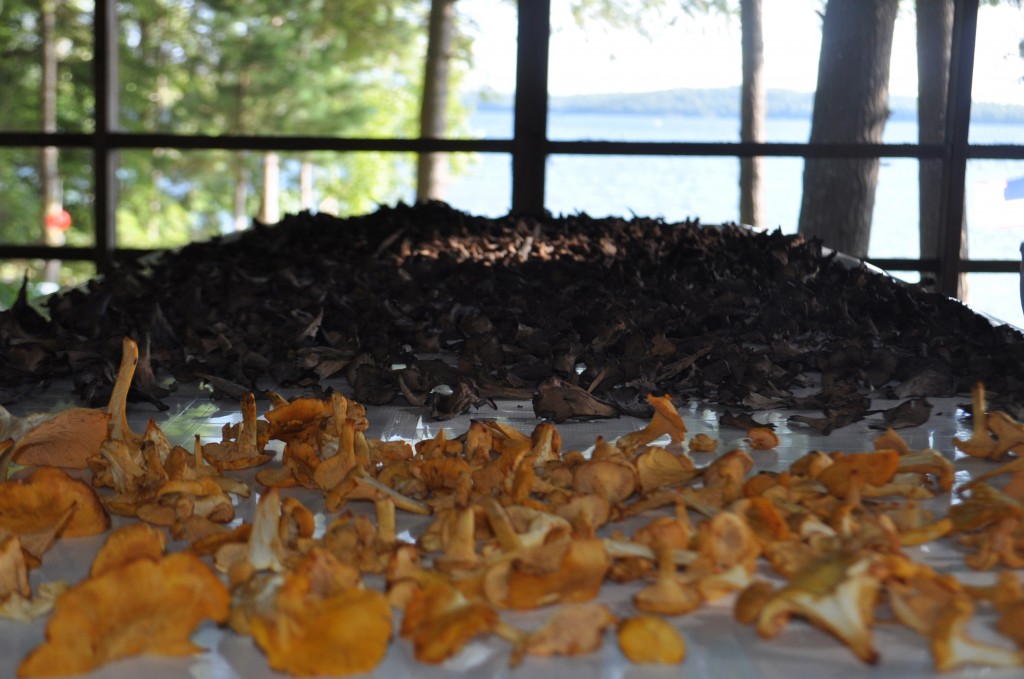 Foraging for food is becoming a lost art, which is really sad because there is a lot of  (expensive) food growing wild in our backyards free for the taking.  Elderberries hanging heavy in bushes, greens underfoot, syrup flowing in the trees, and oh, the wild mushrooms!
We were lucky enough to be trained in mycology years ago by Gun, a knowledgable pesudo-grandma.  With the addition of some additional research, we are confident in our fungi finds.  It can be a dangerous activity if you don't know what you are doing though, so be careful when picking wild mushrooms.  There are classes available through state Fish & Wildlife programs around the country if you are interested in getting started.
If my family is ever stranded in the wilderness, we will not only survive, but eat like kings!