My little secret agent requested a spy party for his 9th birthday, and insisted that his invitations needed to include multiple codes and activities.
We put the most pertinent details in "mirror code" just to make sure that there wouldn't be any translation errors, but the fun parts require a little more work to figure out.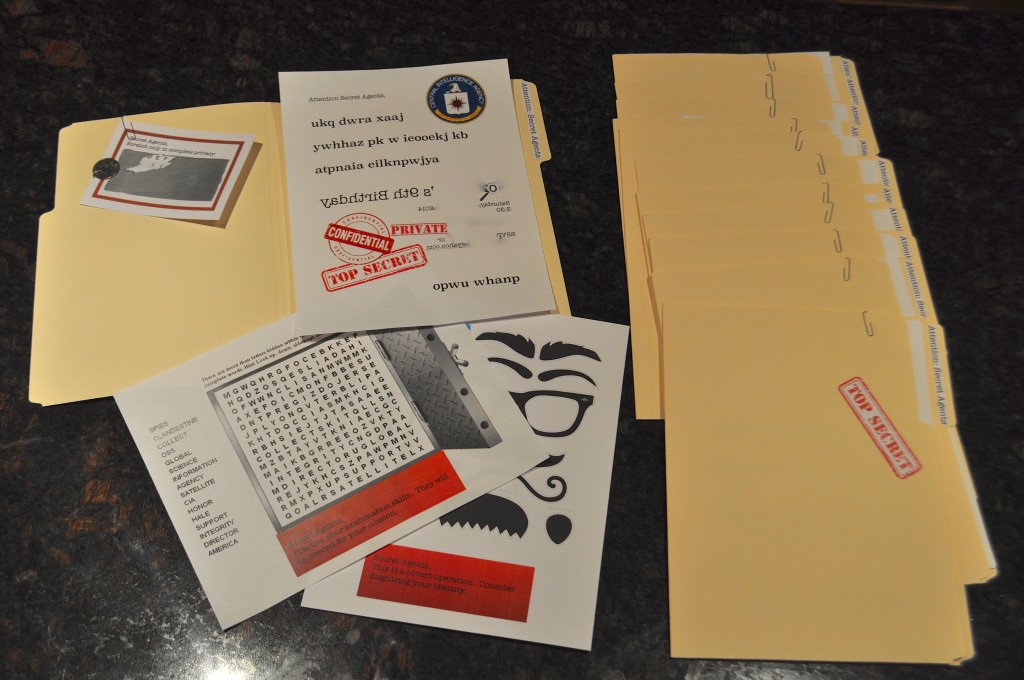 Making the scratch-off decoders was much more simple than it seems.  Just print your code on card stock and cover the area to be painted with packing tape.  Then paint over the taped area with a mix of 1 teaspoon dish soap and 2 teaspoons silver acrylic paint.  
Inside their Top Secret folder, the kids will also find a disguise kit from Design House,  and a perceptiveness test from the CIA, to hone their secret agent skills.
My boy is now insisting that we need to make sure that his super-fun invitations are all delivered in a sneaky spy-like way.  If you see us creeping around your house in the dark, don't call the cops on us.  Please!