December 26, 2012 in Christmas, Uncategorized
Did you know that popcorn could last that long?  I didn't.
When my husband and I got married we started our life together like most 23 year olds.  Completely clueless.
We were so excited to pick out our first Christmas tree.  So, after stopping by the hardware store to pick up a stand and some lights, we thought we were completely prepared for creating the perfect tree.  That night we trimmed the base, turned on the Christmas music, strung up our new lights (not enough), put on every ornament that we owned (maybe 15), stood back and laughed.  Our "perfect" tree looked rather naked.
The hunt for decorations was on.   Abandoned boxes in our new store held a few ancient decorations, Score!  Hand-me-downs from mom and dad were welcome.  Keychains collected while traveling, those worked too.  The tiny books that come in lifesavers candy packs, well, they weren't that bad.  A Donald Duck toy from McDonalds with a red string around his neck.  That one made us giggle, so he stayed, despite looking very odd.
Still the tree looked empty compared to the ones that we had grown up with.  So, I pulled out my best crafting skills, a bowl of popcorn, and a needle and thread, settled down in front of a Christmas movie, and made a simple popcorn garland.
That same garland hands on our tree every year.  I don't have any great preservation techniques.  We simply shove each strand into a ziploc baggie and toss them all into a plastic tub that we store in the basement with all of the other Christmas decorations.
Now, to be honest, it is a bit thinner than it used to be.  The kids have each eaten a few kernels, but you wouldn't know to look at it.  That popcorn has survived a move, several basement floods, three toddlers, a dog, and many crushing feet.
I am sure that one year I will open the box and find that a mouse or moisture has finally destroyed our popcorn, but until then I am happy to enjoy the memories of our first year together every Christmas.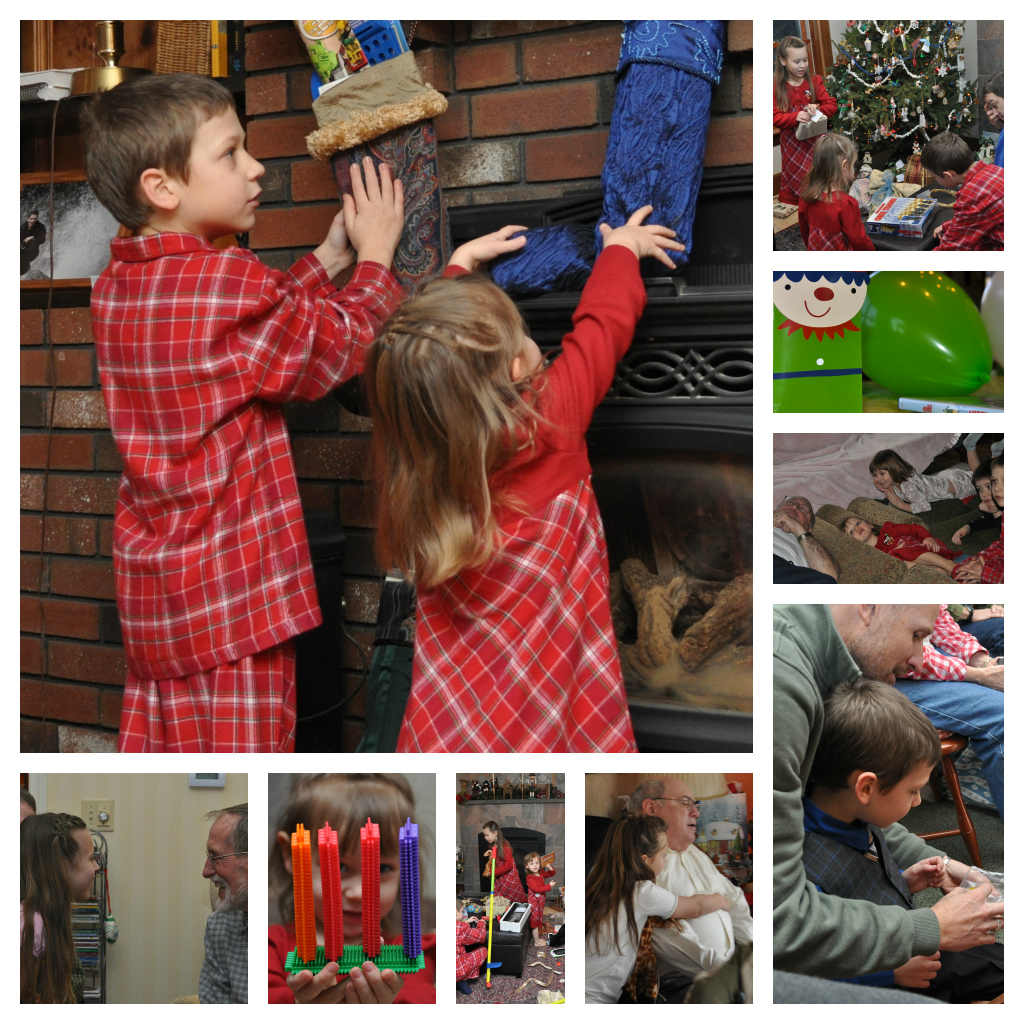 Don't Christmas decorations tell great stories?